Where to Drive Next: Road to Monterey Car Week – Concorso Italiano & Pebble Beach
Summer is here… And Monterey Car Week is around the corner! Come and join Ferrari Westlake to celebrate one of the most prestigious car weeks in the world.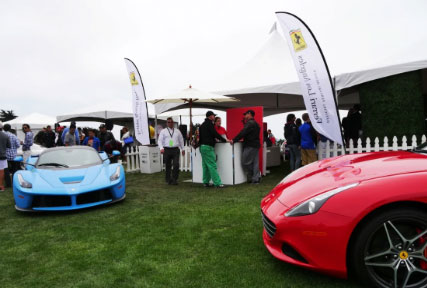 Join Ferrari Westlake with our sister stores, Ferrari Beverly Hills, Ferrari South Bay and Ferrari Silicon Valley, as we present Ferraris at the Concorso Italiano event in Monterey Bay, CA on Saturday, August 19, 2017 from 9:30am to 5:00pm.


Concorso Italiano will once again be a key part the traditional Monterey Automobile Week. Concorso Italiano's unique format features more than 1000 vehicles of Italian origin, and its atmosphere is on the vehicles on display, conversations between people who love and appreciate them, and elements of Italian style such as fashion and art – all of this on the beautiful grounds of the Black Horse Golf Club.
Ferrari Westlake will have a VIP Hospitality presence with the entire Mattioli Automotive Group at Concorso Italiano. You won't want to miss out on the amazing lineup of cars or a visit to our hospitality tent!

Visit the Concorso Italiano Website today and add promo code MAG2017 to receive your Friends & Family pricing reserved to Mattioli Automotive Group.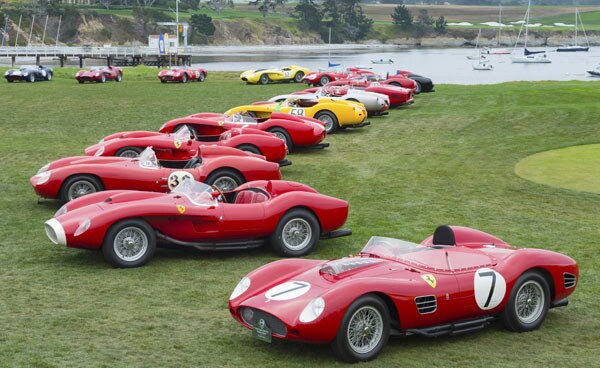 Pebble Beach Concours d'Elegance
200 of the most prized collector cars in the world roll onto what is often called the best finishing hole in golf—the famed 18th fairway of Pebble Beach Golf Links. Tire meets turf and transformation occurs: the stage is set for one of the most competitive events in the automotive world.
Setting the stage for one of the most important celebration of Ferrari 70th in the United States, this year Pebble Beach Concourse d'Elegance is anticipated to be a spectacular one. Stay tuned for more details!

Concorso Italiano
When: Saturday, August 19, 2017

Where: Black Horse Golf Course. Address: 1 McClure Way, Seaside, CA 93955
Pebble Beach Concours d'Elegance
When: Sunday, August 20, 2017
Where: The Lodge at Pebble Beach, Pebble Beach, CA
If you are planning to be in the area, and would like to be notified once more information is available, send us a note to [email protected]