Celebrating all things Italian at the 2018 Concorso Italiano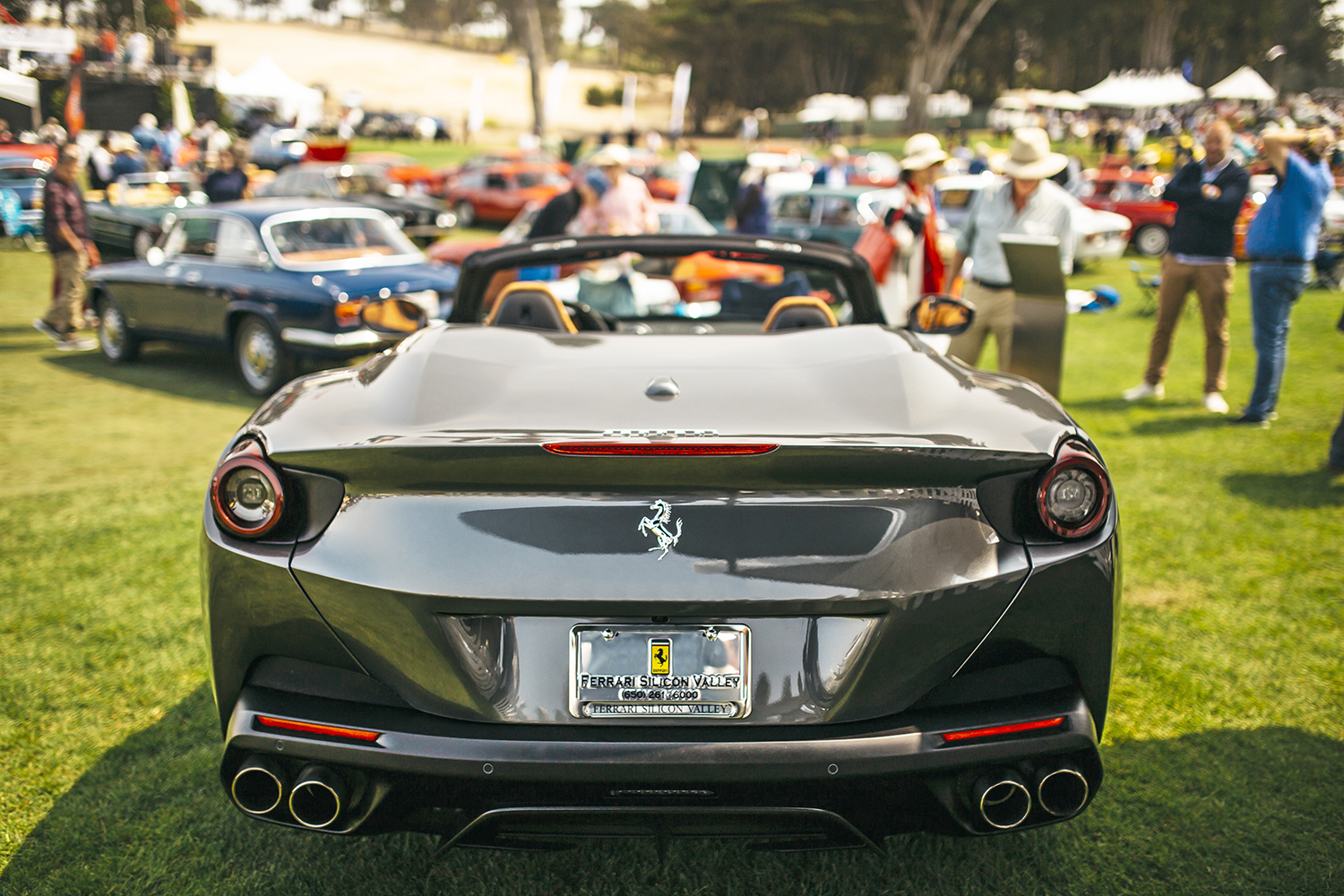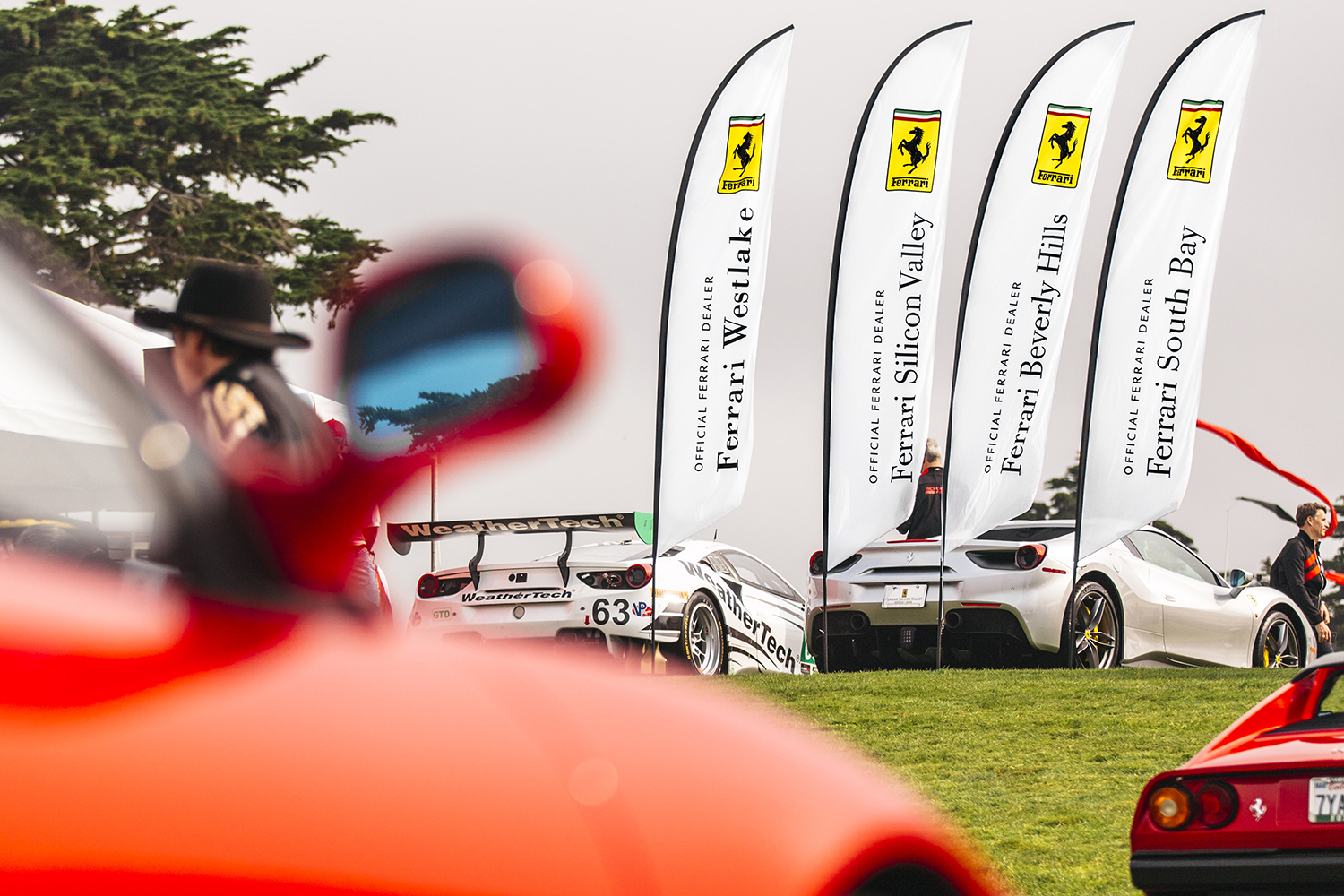 Our eye catching Ferrari display contained a great sampling from the Mattioli Automotive Group's many endeavors. Front and center was the brand new Ferrari Portofino sporting impressive power from Ferrari's award winning twin-turbo V8 and the versatility to transform from a sporty coupe to a stunning convertible in a mere 14 seconds. Flanking the Boutique area was the Ferrari 488 GTB juxtaposed by its racing counterpart, the Scuderia Corsa 488 GT3 which had just returned from a valiant battle by Cooper MacNeil and Gunnar Jeannette at Virginia International Raceway where they took 4th place.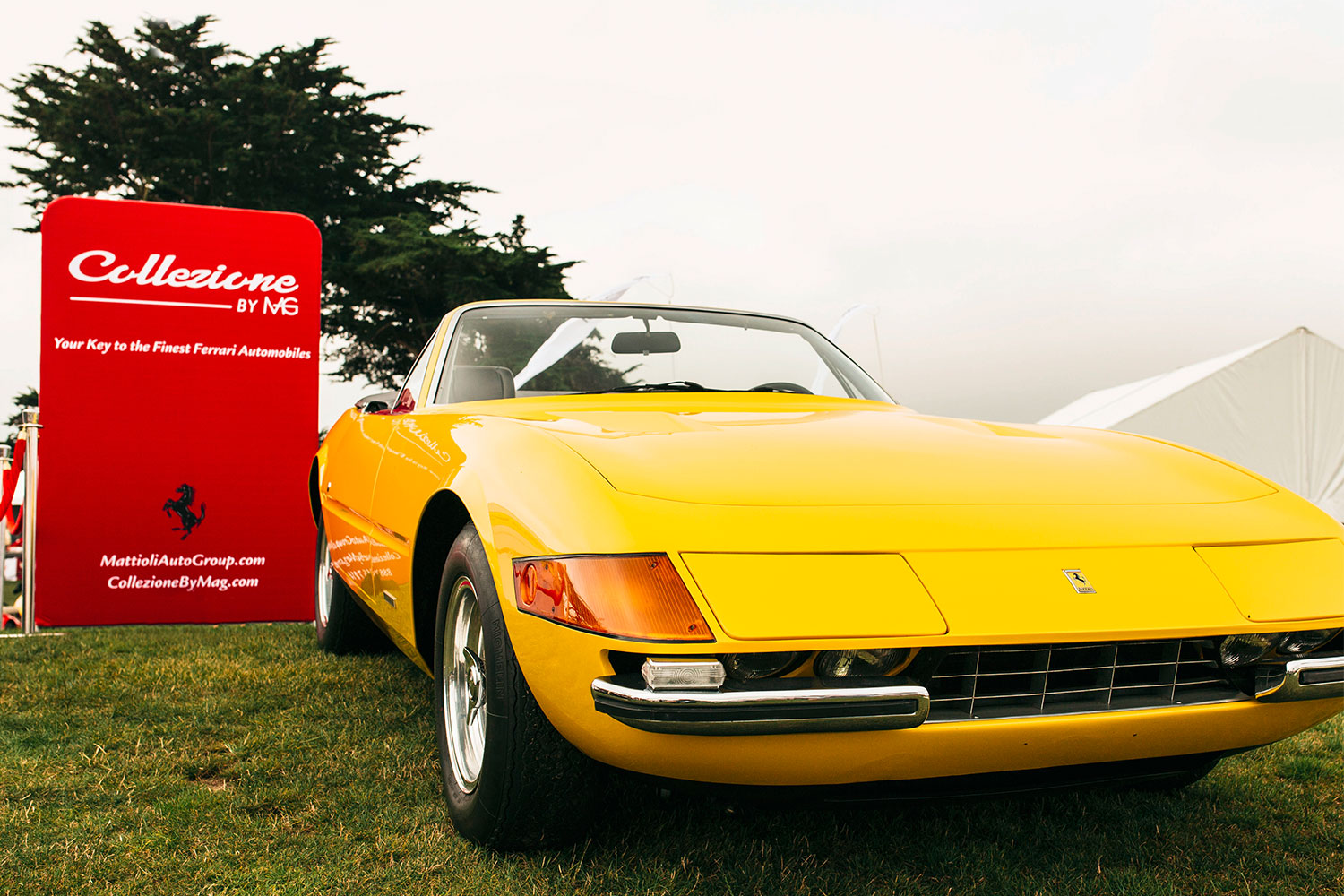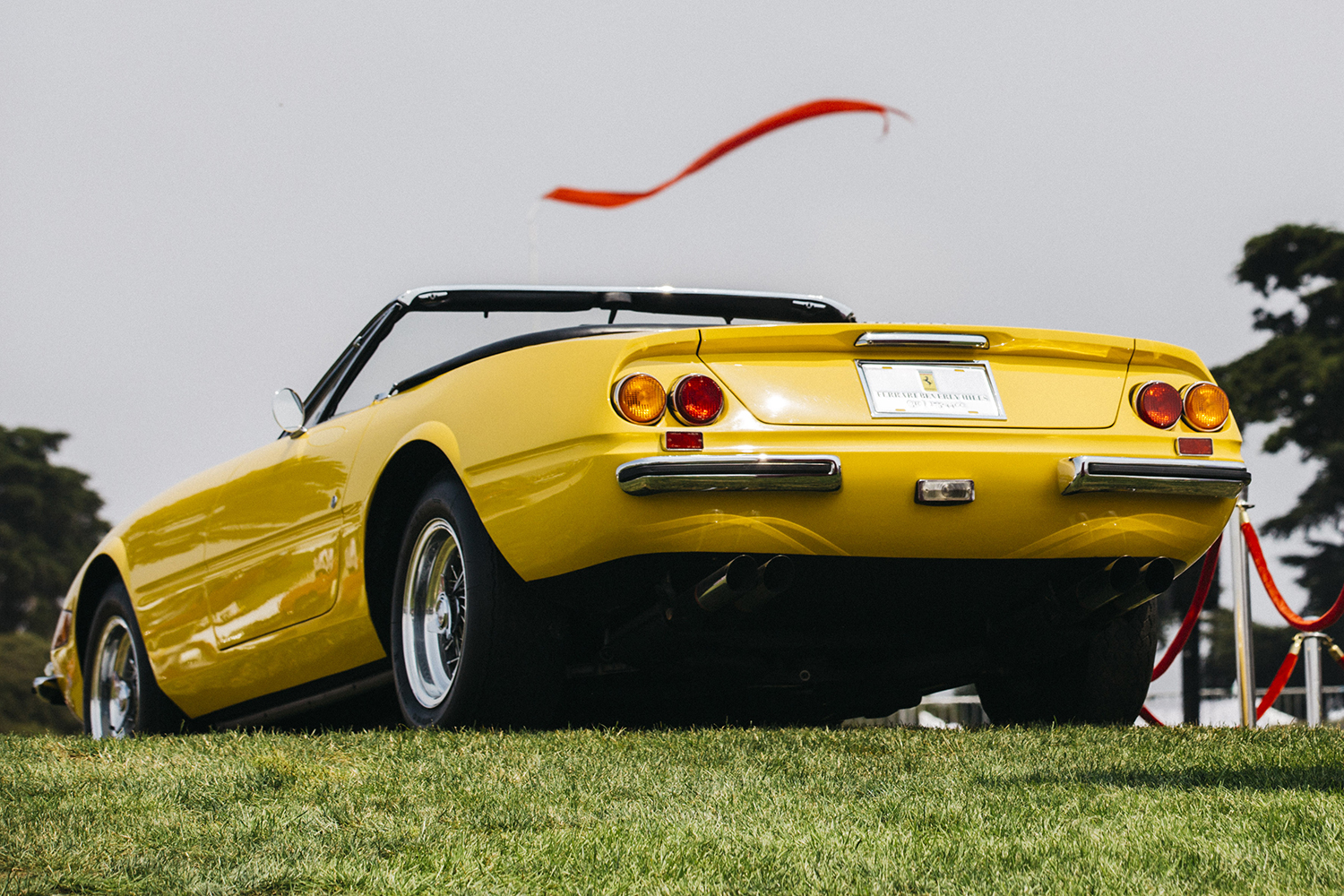 Opposite of these two sports cars was a bold blast from the past which was supplied by Collezione by MAG, our department that specialized in advising, sourcing and representing the finest Ferraris in the marketplace. This 1973 365 GTS/4 is the the 90th of just 121 Factory "Daytona Spiders".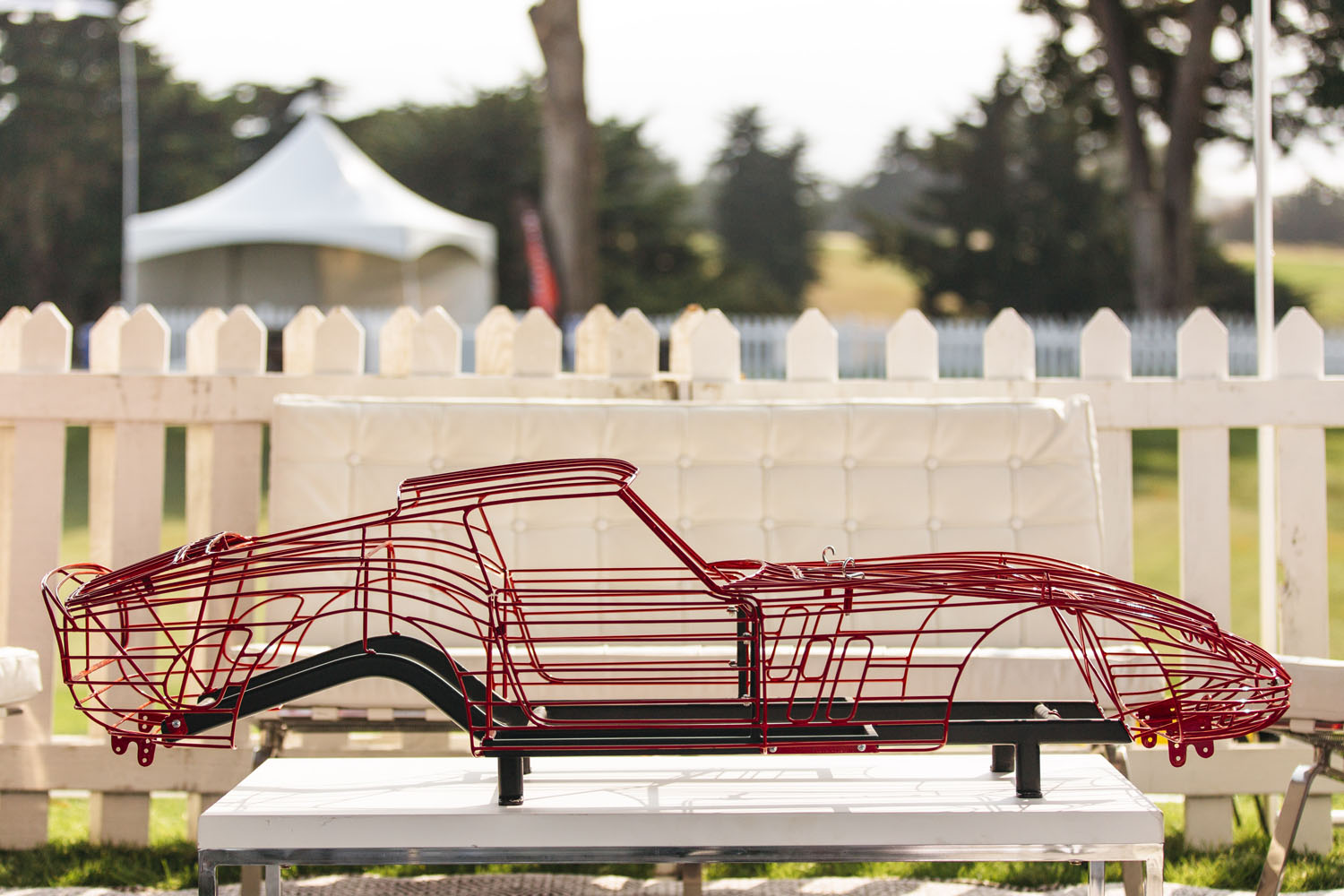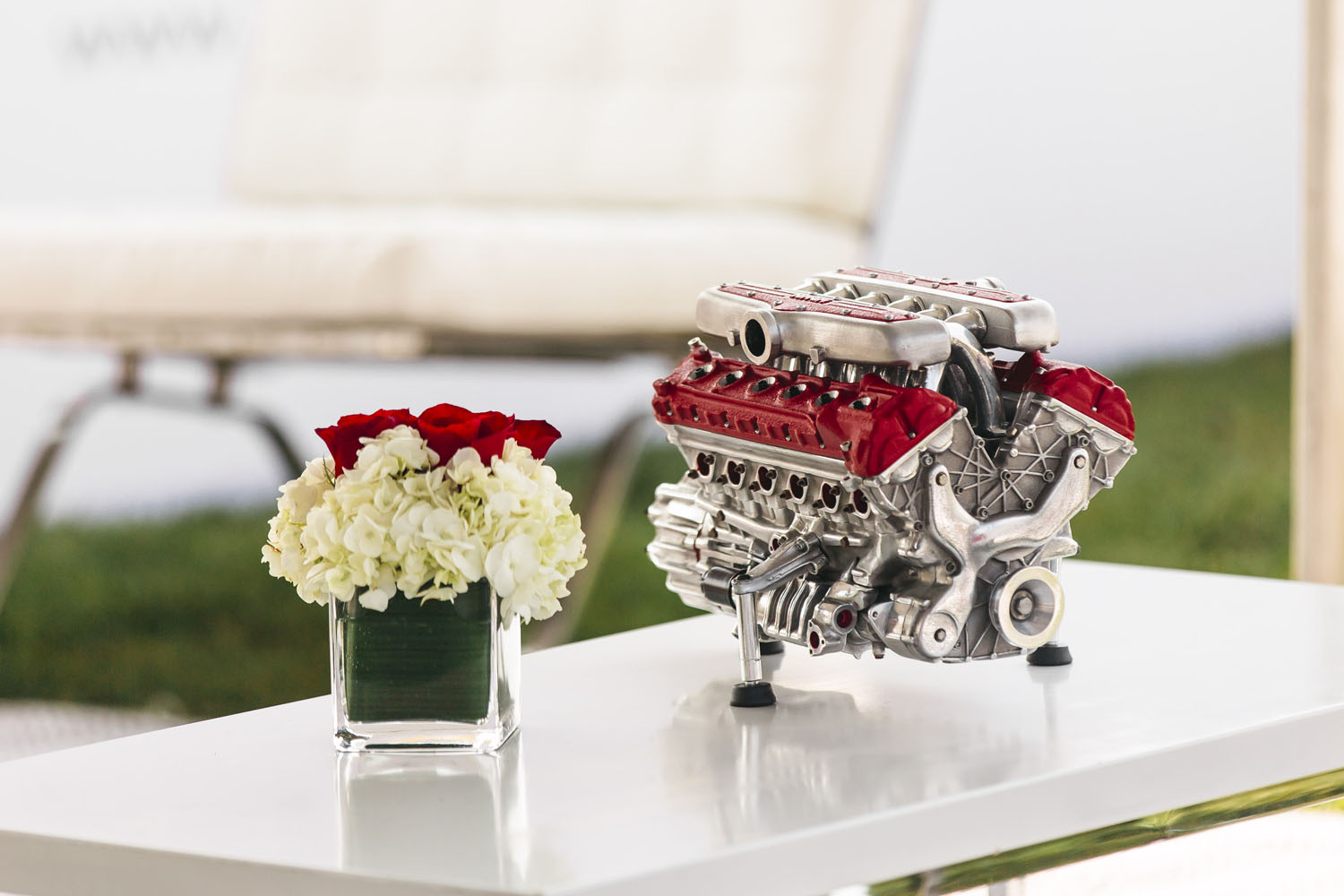 Complementing our display of stunning Ferrari automobiles were some examples of fine work from one of the most prestigious Ferrari restoration shops in the world, Bacchelli & Villa. The newest member of the Mattioli Automotive Group showed off their amazing skills with a 1:1 Ferrari 250 SWB wireframe, 1:3 Ferrari 250 SWB wireframe, and a miniature replica of the 599's V12 engine. A huge grazie to the founder of Bacchellin & Villa, Mr. Franco Bacchelli, and the General Manager, Marco Arrighi, for their presence. It was a pleasure to hear them speak on the history of the shop along with the amazing handcrafted models on display.