488 Pista Selected as Super Car of the Year by Top Gear Magazine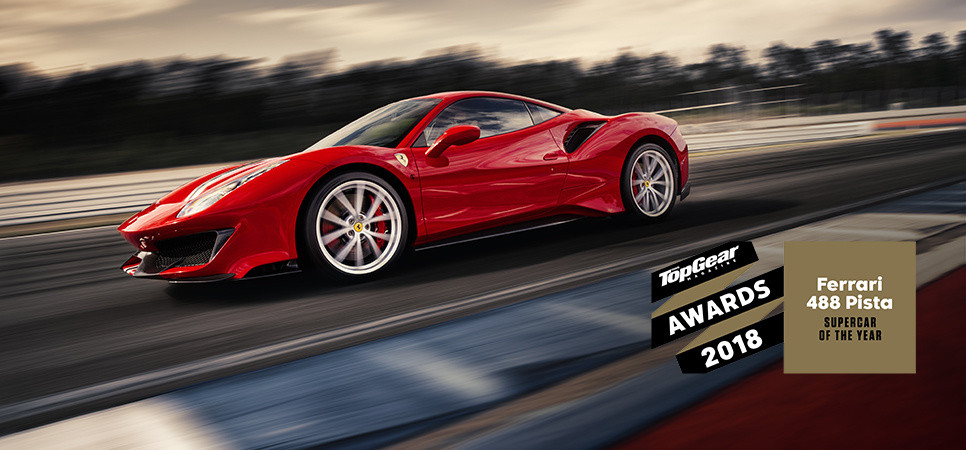 Ferrari's latest mid-engined Special Series V8, the 488 Pista has taken the Super Car of the Year award by Top Gear Magazine!
When deciding on the Ferrari 488 Pista as the Supercar of the Year, the editors at BBC Top Gear where overwhelmingly impressed by the 488 Pista's playfulness ant eh ease with which Ferrari's control system allowed the driver to enjoy the full 710hp available from the cars award winning twin-turbo V8:
The Pista is a natural-born performer, a four-wheeled peacock wearing white and blue war paint, constantly wanting to be under the spotlight while creating a plume of smoke our of its arches from designated rubber.
This brings the Pista to a total of four international accolades since its debut in Geneva.
.Top Gear Awards: Super Car Of The Year
.2018 International Engine Of The Year
.Car Magazine: 2018 Sports Car Of The Year
.Sport Auto: Best Imported Production Coupe Over €150K